yes, it's true, I am sewing again.
I have started the last weekend with a present for my grandaunt. She will get a tablerunner. I haven't finished it yet, still the top is ready. It is the anna banana pattern from
Pink Chalk Studio
and I have chosen the small one.
I am not really happy with it because I don't like the colours but it will fit perfectly for my aunt: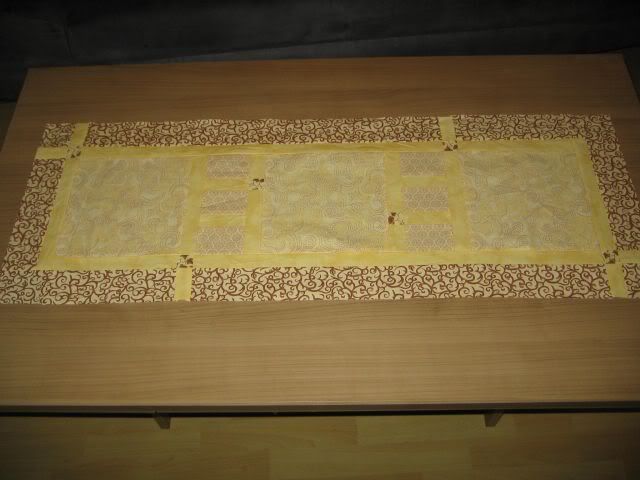 My parents will get also one in green fabrics.
This weekend I have sewn something for me. Some decoration for my advent wreath, four tiny christmastrees: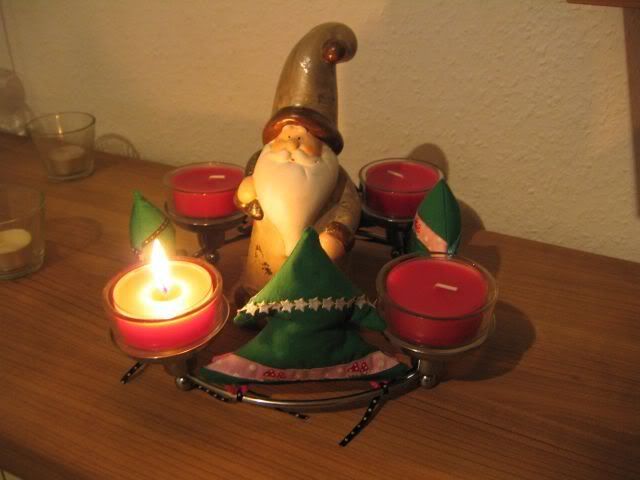 ciao,
Pepie