Thursday, February 25, 2010
ausnahmsweise mal auf deutsch:
das hab ich doch schon immer gewußt *g*.
entdeckt hab ichs zuerst bei
karin
.
Posted by

Pepie
at 12:19 AM
No comments:
Links to this post

Wednesday, February 24, 2010
yeah, I was so excited to get them, and yes they are great, but......
..it is not the colour I have expected.
The swatches have a size of 8" x 8" what is round about 20cm x 20 cm: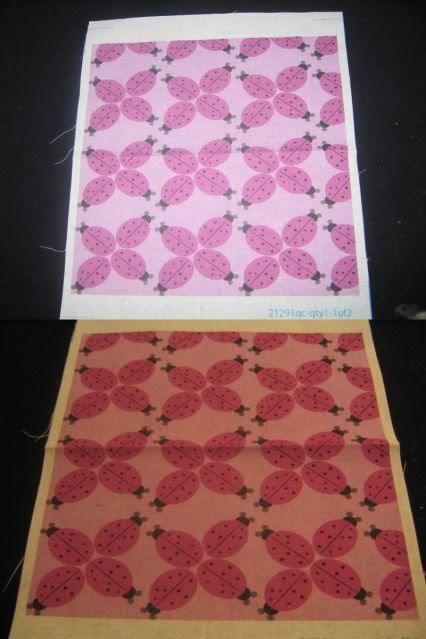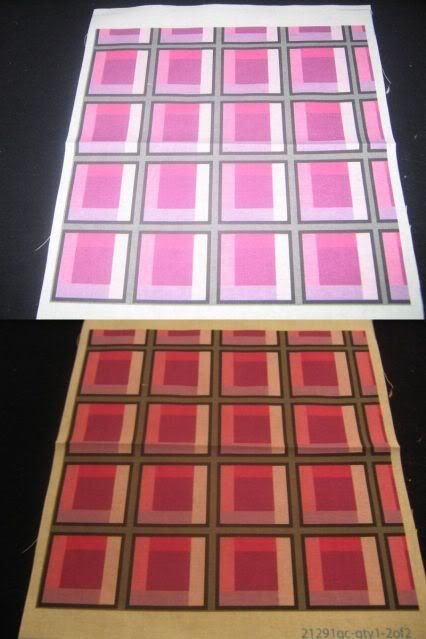 and these are the original designs: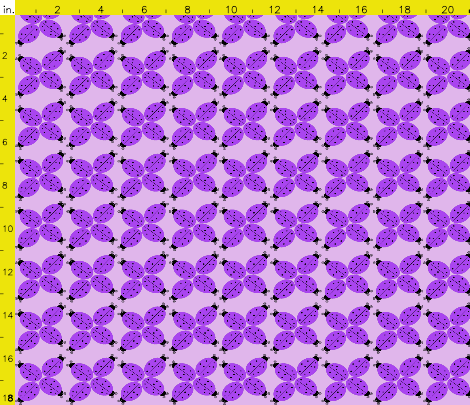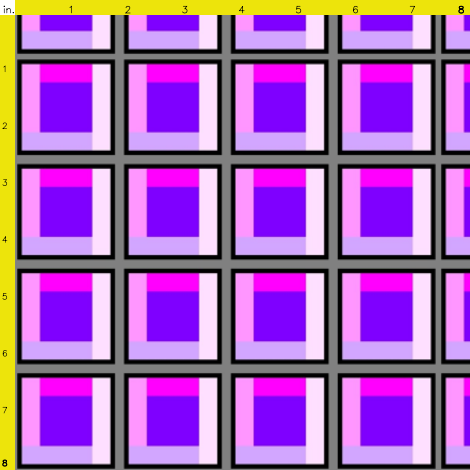 Now the real work has to be done: to change the colours like I want to have them. For that I need to have the colour chart be printed at spoonflower. I think in four weeks I will get them.
So time enough to do other things, perhaps some sewing ;)?.
Ciao,
Pepie
Posted by

Pepie
at 4:47 AM
No comments:
Links to this post

Thursday, February 4, 2010
I am not really firm with graphic programs. All I has done was uploading the pics from my digi-cam and resize them.
So, not really a good assumption to "design" anything.
And if you are also not firm in drawing by hand, this only could be a disaster, or?
A few weeks ago, I have joined the Spoonflower-community.
Spoonflower
is a company in the US where you can buy fabrics which are designed from other community members and you are also able to upload your own designs for buying and sharing with others.
This is an amazing idea and I haven't found anything similar here in Germany.
Every week there is a themed design contest. This weeks contest theme is bugs.
So I have tried if I am able to participate in that contest.
Here is my result and the first attempt with inkscape: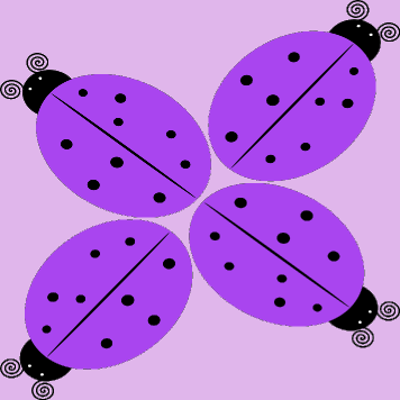 and so it looks on a fat quater quilting fabric: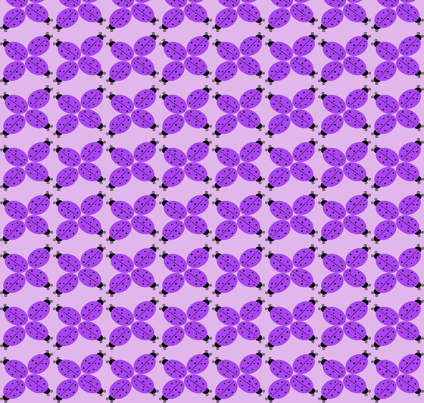 Not bad for the first attempt, I think.
In fact I have joined the contest with this design and it would be really glad if you like to vote for me here:
bug design contest
In case I should win (what I don't really assume, but who knows), I would like to give away a half yard piece of this fabric. Just leave a comment here and don't forget to vote :). And if you have an own blog feel free to inform your readers about this little drawing. Remember, only you can win if I had won.
ciao,
Pepie
Posted by

Pepie
at 9:24 PM
1 comment:
Links to this post