yeah, the same procedure as every year:
the selfmade christmas presents are finished in the last second *g*.
and here they are, the green tablerunner for my parents the other for my grandaunt, anna banana pattern from pink chalk studio: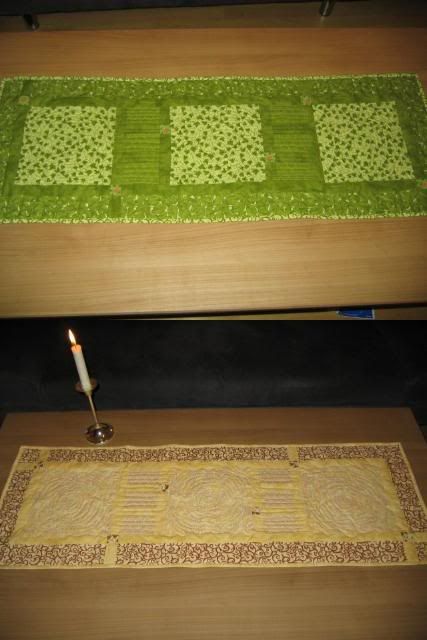 and the backing: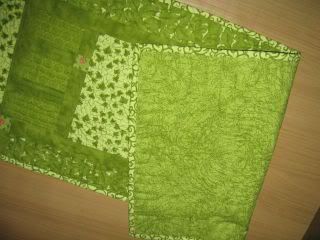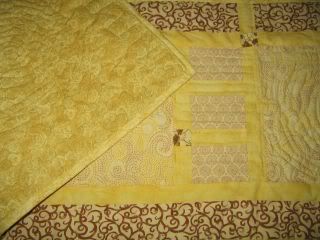 that was my first quilting project, especially the free motion quilting. it is not perfect but it was made with love :). and it was really fun to sew.
i like the green tablerunner very much and my parents too (here in germany we got the presents at christmas eve :)).
the one for my aunt is a bit strange. not my colour and i think the combination of the fabrics could have been better. tomorrow i will visit my aunt and anyhow i hope she will like it.
to all of you a very happy christmas :).
ciao,
Pepie