lalalalalala.....
at the beginning 80s i loved this song from shakin stevens. to my excuse: i was young *g*.
today i still like julie very much but not the song, it's the e-book pattern from
griselda
. and this is my julie now: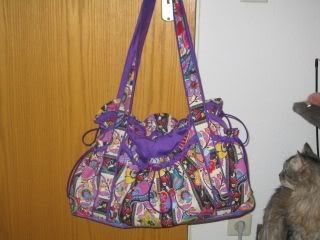 this pattern is really great and the instructions are easy to follow. and it gives you a really great combination of fabrics to use. I think that another julie will follow :).
ciao,
Pepie