Hi @ll,
today I received a letter from Canada with some nice goodies: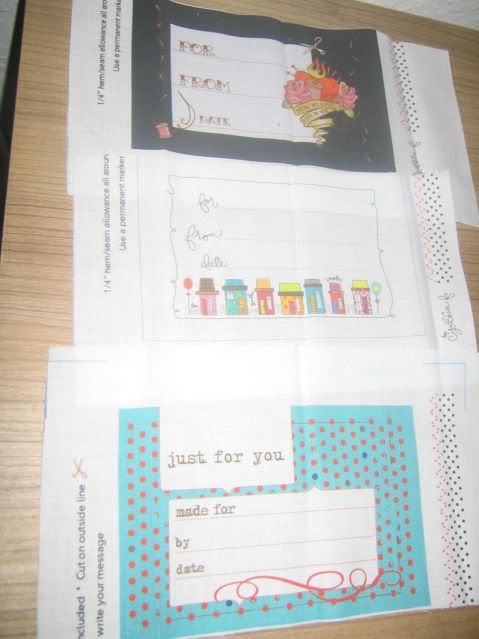 Cynthia has sent me these cute fabric labels. It is her own design and she has an amazing talent in that.
I follow her
blog
just round about two years now and I am still impressed of her creative work.
These labels are available on
spoonflower
, where Cynthia already has won the weekly fabric design contest twice ( and I am really sure that she will win some other).
Cynthia, thank you so much for this great surprise :).
_______________________________________
At the moment I am working on crocheted socks. I will show you a picture when half of the work is done. They seems a bit small although I have choosen a bigger size than needed.
_______________________________________
To my SMS winners: I hope you have received your prizes. I know I have sent them a bit too late (sorry for that), but I was ill and we had also a huge price reduction on the shipping costs on 1st January.
Ciao,
Pepie