Hi,
yesterday I have finished my first chrocheted sock: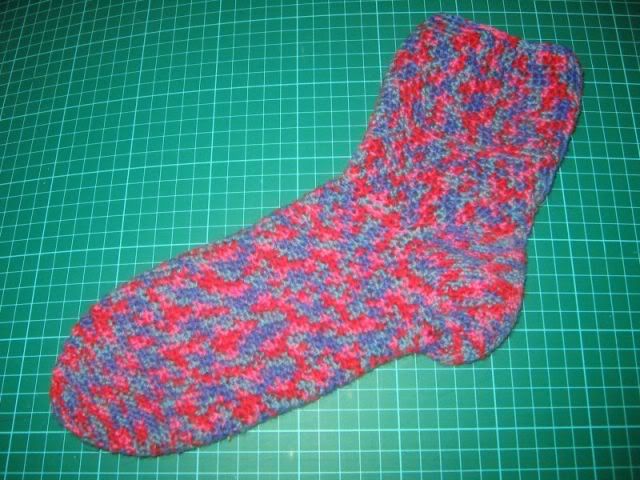 I have crocheted it in size 42/43 using a needle no. 3. That is a bit bigger than I needed but the sock is still a bit too narrow. Ok, it is wearable but the next pair has to be a bit bigger.
Fortunately I have some other yarn in stash for testing another pair of socks (after I have finished the first pair of course).
Ciao,
Pepie